Commercial Doors
Aluplex provides an impressive line of commercial doors for both new construction and retrofit projects. Whether you are in the commercial, industrial, or institutional market, trust Aluplex to provide the highest level of professional installation. Our doors are ideal for both interior and exterior application and come with a wide variety of options. Enjoy better service, competitive pricing, and our unmatched 40 years of experience. Contact our professional team today.
Fiberglass Doors
Aluplex offers a wide array of low-maintenance fiberglass doors to enhance your home's overall curb appeal and aesthetic value. Enjoy our exquisite custom window options for the ultimate in luxury design and beauty at competitive pricing. Our doors provide exceptional protection from drafts and leaks, ideal for any climate. Aluplex has a broad range of beautiful prefinished stained or painted styles meant to last for a lifetime. Call our professionals today.
To view a full catalog of fiberglass doors, click here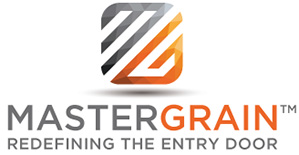 Metal foam Injected Doors
The experienced Aluplex installation team provides you with an unmatched high-quality installation that comes from our 40 years of experience. Enjoy the state-of-the-art performance, energy efficiency, aesthetic beauty, and cutting edge products. Aluplex has a wide array of customized, decorative, and durable options. Experience a more comfortable home designed for any climate with our metal foam injected door design. Find the best customer service in Toronto. Contact our highly trained and friendly staff today.