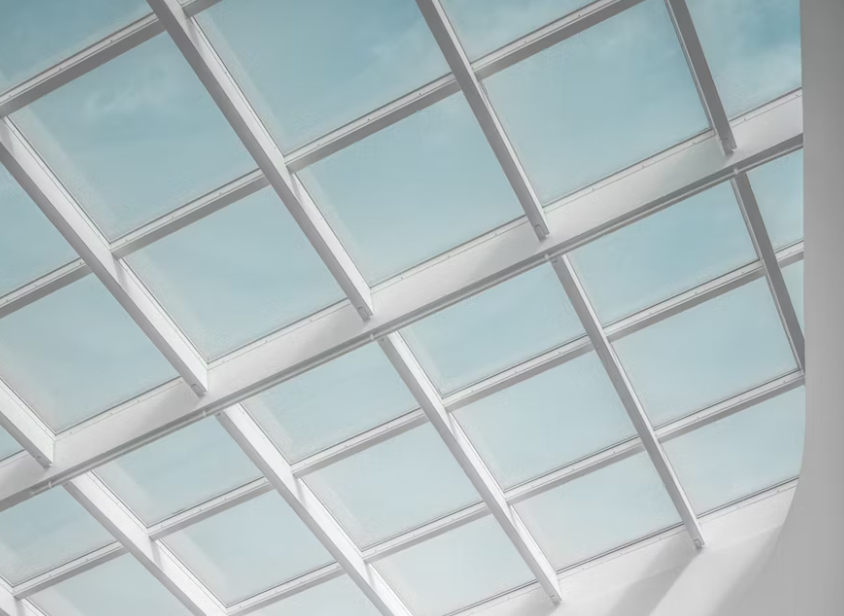 Skylights are a fantastic way to bring natural light into your home. They can make any house and home feel open, airy, and inviting, no matter the size of the room. Skylights come in various shapes, sizes, and styles to fit any budget and design aesthetic.
Maximizing Natural Light with Skylights
Strategically placed skylights create the illusion of a more expansive space, even in a small room. They work best when placed near dark hallways or in inner rooms without windows. In a kitchen, skylights over an island provide task lighting, while in a bathroom, they add brightness near the shower. Additionally, skylights create visual interest on a vaulted ceiling in your house and home.
Different Types of Skylights
Skylights come in many shapes and sizes, from sleek rectangular skylights for a contemporary look to round or oval skylights for a more traditional vibe. Larger skylights make a dramatic impact and can serve as an architectural statement. Solar tube skylights offer natural light without exterior glass panels and work well in attics, closets, and interior rooms.
Positioning Matters
When deciding where to place your skylights, it's essential to consider positioning. Skylights placed near interior walls distribute light deep into a room. Solar shades work well with skylights to manage glare and heat gain.
During the hot summer months, the sun's rays can be quite intense, causing indoor temperatures to skyrocket and making it uncomfortable for people to spend time indoors. This is where solar shades come in – they are specifically designed to block out the harmful UV rays while still allowing a soft, gentle light to filter through. This not only helps to keep the indoor environment cool and comfortable but also protects the occupants from the harmful effects of the sun's rays.
Solar shades are equipped with photosensors that automatically adjust the position of the shades throughout the day, depending on the intensity of the sunlight. This ensures that the right amount of light is allowed into the room at all times, without causing any discomfort or glare. In addition to this, by reducing the amount of direct sunlight that enters the room, solar shades can also help to prevent furniture, carpets, and other items from fading due to prolonged exposure to the sun.
An Eco-Friendly Option
One of the biggest advantages of solar shades is that they are an eco-friendly solution for modern homes. By reducing the need for artificial lighting, they can help to conserve energy, reduce electricity bills, and lower the carbon footprint of households. All in all, solar shades are a smart and practical investment for anyone looking to create a comfortable and sustainable living environment.
Maximizing the Benefits of Skylights
To maximize the benefits of skylights, use light colors on surrounding walls and ceilings to bounce and spread daylight. Paint the upper halves of walls white or pale yellow. Add mirrors to reflect more light. Keep windows and skylights clean inside and out to allow the most light flow.
Skylights are an excellent way to bring natural light into your home and can instantly make it feel new, modern, and spacious. With the right placement and design, they can transform any room into a bright and inviting space.