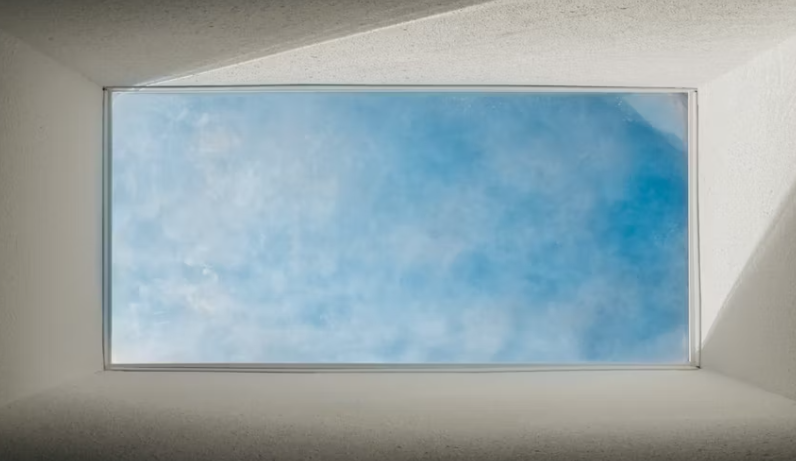 The master bedroom is your sanctuary, a space where you can unwind and escape from the hustle and bustle of daily life. When designing a luxurious master bedroom, there are countless elements to consider, from furniture and color schemes to a bedroom skylight and decor.
Bring in Natural Light for Luxury and Good Health
One design element that can take your master bedroom to the next level of luxury is skylights. Skylights not only add natural light but also bring a touch of the outdoors inside, creating a serene and inviting atmosphere. In this blog, we'll explore some luxury design hacks for your master bedroom like color ideas and a bedroom skylight.
10 Design Hacks for Your Home
1. Maximize Natural Light: Skylights are a fantastic natural light source. To make the most of this feature, position your bed and other key pieces of furniture near the skylights. This will flood your room with daylight and create a stunning focal point.
2. Custom Window Treatments: While skylights are wonderful for letting in natural light, there may be times when you want to control the amount of light and privacy. Consider installing custom window treatments, such as motorized blinds or shades, that can be easily adjusted with the touch of a button. This adds an extra layer of convenience and luxury to your bedroom.
3. Choose the Right Placement: When adding skylights to your master bedroom, carefully consider their placement. Skylights strategically positioned above your bed can create a romantic and dreamy atmosphere. For a more spa-like experience, place them above a soaking tub if you have an ensuite bathroom.
4. Integration with Smart Home Technology: To truly embrace modern luxury, integrate your skylights with your smart home system. This allows you to control your bedroom's skylights, lighting, and temperature using voice commands or a smartphone app. Imagine waking up in the morning and saying, "Good morning," to have your skylights gently open and the room adjust to your preferred temperature and lighting.
5. Customize the View: Consider what you'll see when you look up through your skylights. If your bedroom overlooks a lush garden or a stunning landscape, make sure the skylights frame those views beautifully. If not, you can create an indoor garden or place a few potted plants near the skylights to bring greenery and tranquility into your space.
6. Focal Point Lighting: Skylights can serve as a striking focal point during the day but can also be a beautiful source of ambient lighting at night. Install LED lighting around the perimeter of your skylights to create a soft, diffused glow that enhances the room's luxurious ambiance.
7. Reflective Surfaces: Incorporate reflective surfaces into your bedroom's design to amplify the effect of skylights and natural light. Mirrored furniture, glass accents, and glossy finishes on cabinetry can all help bounce light around the room, making it feel even more spacious and opulent.
8. A Relaxing Color Palette: When choosing colors for your master bedroom with skylights, opt for calming and soothing hues. Soft blues, muted greens, and warm neutrals can create a serene and inviting atmosphere, allowing you to unwind and escape from the stresses of the day.
9. Luxury Bedding and Textures: Don't forget to invest in high-quality bedding and luxurious textures for your master bedroom. Silk sheets, plush duvets, and velvet throw pillows can add a touch of opulence that complements the elegance of skylights.
10. Personal Touches: Add personal touches to your master bedroom to make it feel uniquely yours. Incorporate artwork, family photos, or other decor items that hold sentimental value. These personal touches will make your luxurious bedroom a true reflection of your personality and style.
Contact Aluplex Glass and Skylight Today
Incorporating skylights into your master bedroom design is a surefire way to elevate its luxury quotient. With these design hacks, you can create a master bedroom that is aesthetically stunning and a haven of comfort and relaxation. Embrace the beauty of natural light and its serenity, and you'll have a master bedroom that feels like a luxurious retreat every day.