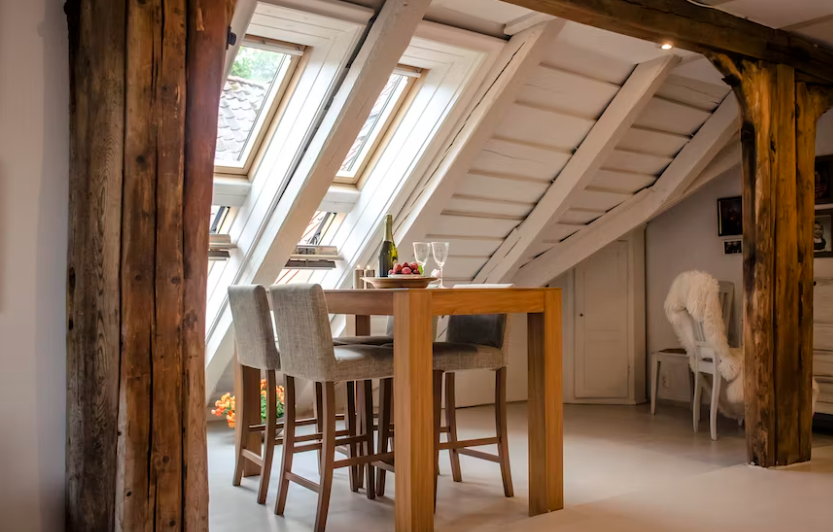 Is your home starting to feel stale and dark? Are you looking for an easy, affordable way to revive your space like your bedroom interior design? It may be time to say "out with the old!" and give your home a fresh new look with skylights. Installing new skylights can completely transform any room.
Which Rooms Could Benefit Most from Skylights?
When planning a skylight project, think about which rooms could benefit most from an infusion of natural light. Living rooms, dining rooms and kitchens are ideal for skylights that illuminate gathering spaces. Bedroom interior design and bathrooms also feel brighter and bigger with skylights.
Skylights instantly infuse natural light and create an open, airy atmosphere. Rooms feel larger and more modern. Dark corners brighten up. Skylights lend architectural interest to any room, plus they require little maintenance. Just open them up to let the sunshine in!
Consider the Size and Placement of New Skylights
Consider the size and placement of new skylights. Large skylights make a dramatic statement, while clusters of multiple smaller skylights distribute light evenly throughout a room. Over a stairwell, skylights amplify the feeling of airiness. In a kitchen, skylights focus sunlight on counters or islands.
Solar Tube Skylights
Solar tube skylights are a great budget option. The dome-shaped acrylic bubbles collect outside light and redirect it inside through reflective tubing, no exterior glass required. Solar tubes easily install in attics, closets and interior rooms.
Hiring a Professional Contractor
If you're considering installing traditional glass skylights, it's highly recommended to hire a professional contractor who has experience in this field. Installing skylights requires cutting openings in the roof, installing flashing, and waterproofing the surrounding area correctly.
It's crucial to ensure safety during the installation process, and a reputable contractor will take all necessary precautions to get the job done right. Additionally, they'll be able to advise you on the best type of skylight for your needs and budget, the ideal location for installation, and any potential drawbacks or challenges to consider.
By hiring a professional, you can rest assured that your skylight will be installed correctly and safely, providing you with the benefits of natural light and ventilation for years to come.
Complement Your Skylights with Light, Bright Decor
New skylights instantly modernize a home's look. Complement them with light, bright decor and pale paint colors to maximize the airy ambiance. To reflect even more light, install mirrors near new skylights. Clean skylights regularly so the maximum sunlight shines through.
Out with the Old, Dark and Dreary – Bring Your Home Decor to Life
Out with the old, dark and dreary! Bring your home decor out of the shadows and into the 21st century with new skylights. This simple upgrade floods your rooms with sunshine and style. Let the light in – your fresh, contemporary home is waiting!