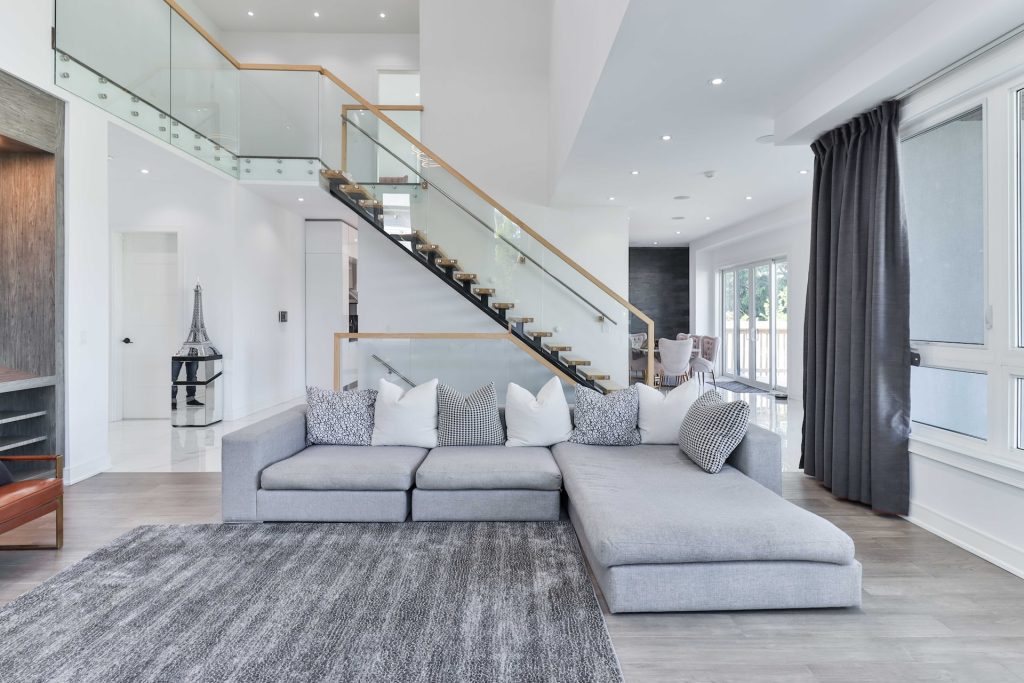 If you want beautiful railings that match nearly any design style, high quality glass railings are the way to go. If you're more familiar with metal railings, you may have questions. We're here to answer them so that you know for sure if investing in high quality glass railings is the way to go.
Sleek and Stylish
When it comes to appearance, high quality glass railings are incredibly sleek and stylish. These railings shine beautifully, encourage light flow, and don't impede on any design views within a building.
These railings are most commonly outfitted with steel brackets to hold the glass panes in place. These brackets are subtle, attractive, and fit nicely into modern and contemporary settings. If you're looking for railings for inside or outside of your home or business, these are a great way to tell people that appearance matters to you.
Rust Proof
What's one of the worst parts of owning metal railings? After a while – especially with outdoor railings – they begin to rust. Steel railings will rust at the joints first, where they're welded together. However, wrought iron railings require regular maintenance every year or two to prevent them from rusting all over. Glass railings suffer no such affliction.
If you're looking for railings that will look great outdoors and require no maintenance to prevent rusting, these railings are perfect for you. A wash with soapy water or some window cleaner will keep them looking their best. Otherwise, they require no maintenance.
Transparent
One of the biggest benefits to high quality glass railings is their transparency. Transparent railings mean a few things: Better light flow, better visibility, and better design ability.
Ensuring there are fewer barriers in a building makes light flow better between spaces. An open window in one room will only light up that room. If you take down the wall between it and another, that one window can light up both rooms. The same principle works with railings. If you have a railing with many bars, the area behind it will end up much darker than the rest of the room. Transparent railings are effectively zero barrier to light.
Additionally, these transparent railings make it easier to see. If you have a loft, it's easier to see the floor below. If you're using them on a stairway, you can see easily while sitting on the stairs. It's simply nice to have one less visual barrier in your home or business.
Finally, glass railings make indoor and outdoor spaces easier to design. You don't have to worry about opaque railings getting in the way or taking attention from the rest of a space. Glass railings will be simple bystanders to whatever design you give the rest of your building.
Indoor and Outdoor
The best thing about glass railings from Aluplex is that they can go indoors or outdoors. There's no limit to where you can put them. From stairways to balconies, decks to pool perimeters, it all works. Call us if you have questions and we'll be happy to answer.