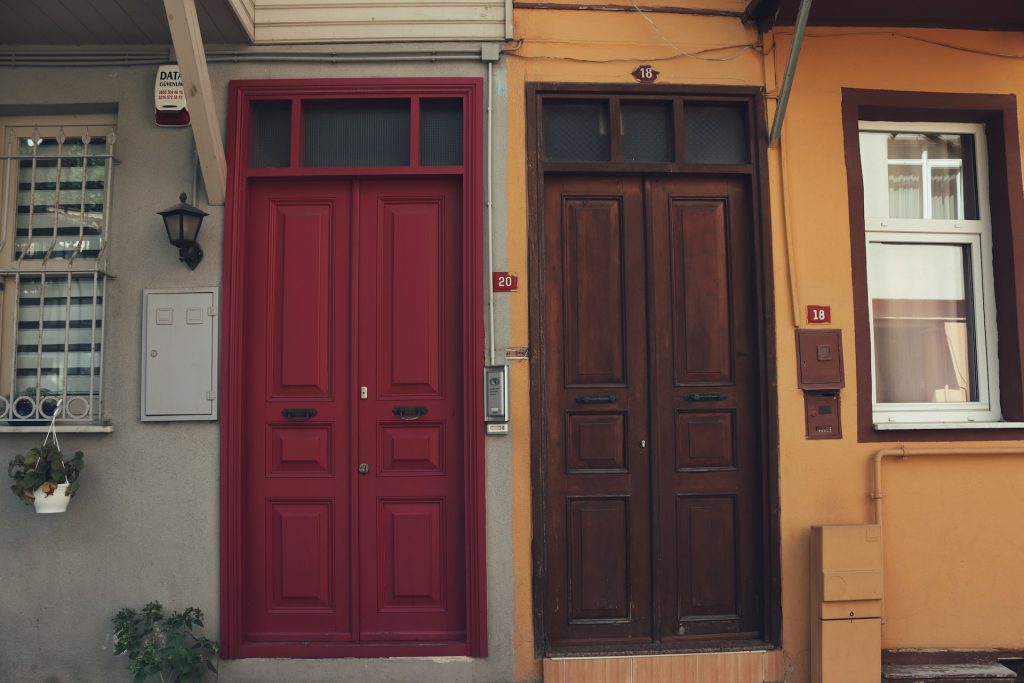 Most people don't put a lot of thought into their front door. However, there's more to your front door than might meet the eye. In fact, your front door has a number of different impacts on your home. Therefore, what kind of front door you have can make a huge difference and is worth putting some thought into. Let's tap into your front door's secrets and why fiberglass doors do a lot to improve home appearance and insulation.
The Focal Point of the Home
For starters, it's easy to agree that the front door is usually the focal point of the home. As you drive up and down the street, your eye is drawn toward the front door on each home. Some are less noticeable than others. Those that are noticeable are either in poor condition or looking extremely good.
For those homes with highly attractive front doors, curb appeal and, therefore, home value is significantly boosted. So, if your front door is looking bland or outdated, consider getting a new one. After all, it's not just a cosmetic improvement, it's also an improvement to your home value. For anyone considering selling, that's a worthwhile consideration all on its own.
Sleek Appearance
The majority of attractive front doors are fiberglass front doors. What exactly is a fiberglass door? Simply put, fiberglass doors are heavy duty, yet lightweight. They're heavily insulated to improve your home's temperature regulation. And, perhaps their most easily-lovable quality: they're extremely versatile in appearance. This makes it easy for companies that manufacture them – like Aluplex – to create eye-catching, beautiful designs that draw positive attention.
Some of the great features you can expect in fiberglass doors are:
Endless color selection
Stunning windows that improve the design balance of the door, let light into your home, and allow you to see outside
A smooth finish that's easy to keep clean and hard to damage
Beautiful, contemporary handle or knob hardware
Color Possibilities
Fiberglass doors are the most versatile type of modern door you can get for your home. One of the great ways you can personalize your purchase is by getting a creative color. Boldly colored front doors are a fantastic way to brighten up your home's exterior and add a glimpse of personality. Fortunately, it's easy to get those colorful results by ordering your fiberglass doors from Aluplex.
While you may be familiar with black, white, or even red doors, it's always worth remembering that you aren't limited to these common colors. You can go as personal as you want. If you enjoy aquamarine, lemon yellow, or even hot pink, you can have a door in those colors. Compliment your bright front door by planting some flowers of the same color in the front garden. Paint your shutters to match. There's no reason the exteriors of our homes should be any less colorful and us than the interiors.
Buy Fiberglass Doors in Toronto
If you're looking for a new front door, check out our selection of fiberglass doors at Aluplex. We specialize in windows and doors, so you can trust a door from us will be as high quality as the rest of our products. Call us today if you have questions or would like some assistance with ordering.