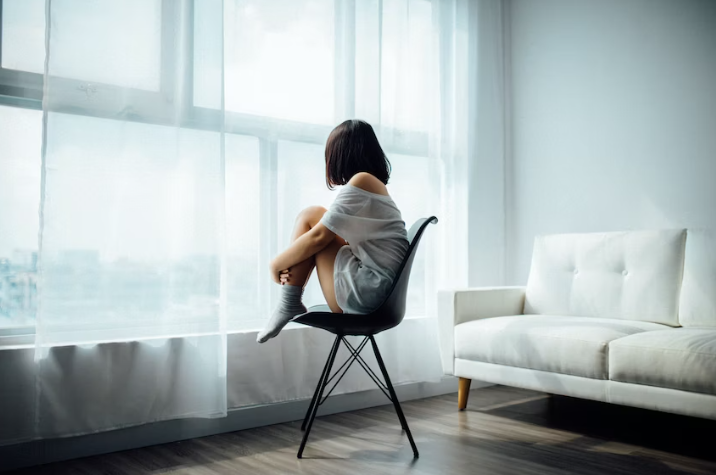 Windows are one of the most overlooked areas for home decor. But your windows can become a true focal point and help create a standout space if you get creative with your window decor or install a new skylight. Instead of opting for basic blinds or drapes, consider an inventive window home decor ideas that pack some personality. Whether your style is modern, bohemian, traditional or eclectic, there are plenty of ingenious ways to dress up your windows.
Get Inspired by Your View
Start by considering the view from your windows. What would a skylight do for your home? Do you look out over a lush garden, striking cityscape or peaceful woods? Let the scenery outside inspire your home decor ideas. Frame a killer view with wide picture frame molding in a bold color. Or complement the colors found outside with complementary curtain hues or patterns. If you have stunning architectural details visible from the window, something transparent like sheer curtains will keep them in focus.
Skylight Natural Light Offers Ambiance
Don't forget the power of lighting when it comes to creating atmosphere. Opt for whimsical dangling fairy lights framed by breezy curtains in a kids' room. Try paper lanterns or origami window treatments filled with LED tealights in a dining space for festive ambiance during evening meals. Incorporate on-trend neon signs into a retro-inspired den or game room. For bedrooms, a string of Edison bulbs can create a soothing glow or a beautiful skylight.
Incorporate Natural Elements
Bring the outdoors in with natural decor elements. Hang air plants from macrame inside frameless window panels. Display your succulents or herbs on the window sill in pretty painted pots. Birch logs can make rustic window valances. For beach-inspired windows, use driftwood panels and shells for curtain tie-backs. Leaves or flowers preserved in resin could dress up plain vinyl blinds.
Display Your Collections
Turn your window area into a mini gallery wall by displaying your favorite collectibles. Hang vintage mirrors or repurposed door knobs along a cafe curtain rod. Pin up insect specimens, feathers, or pressed flowers inside shadowboxes. Frame your favorite fabric scraps, postcards from past travels, or small woven wall hangings. This personalized approach transforms any boring window into a reflection of your personality.
Try Unexpected Materials
From lace to velvet, window decor usually incorporates cloth or wood. But consider going off script with more unusual materials and textures. How about a beaded curtain made from coral and seashells for a beach house? Plastic pendants or fringe made from soda can tabs could channel a fun, retro vibe. For the crafty, try weaving ribbon, strips of leather, or even vines into abstract shapes. Repurposed items like the wire baskets from wine bottles can make unique displays.
Wallpaper Creates an Impact
Apply removable wallpaper or contact paper directly onto plain glass panes in bold graphic prints. Geometric patterns, architectural designs and tropical motifs pack visual punch and completely transform the look and feel of a room. This can be a quick weekend project that yields dramatic results. Bonus: it allows for seasonal refresh when you switch out the paper a few times per year.
Embrace Dimension
Layering different elements creates dimension for serious visual interest. Combine gauzy curtains with shutters or a bamboo roman shade. Hang a brightly colored wooden bead curtain over sheer white panels. Try pairing sleek metal blinds with textured linen valances. The more layers and textures, the better when it comes to crafting a standout window!
Display Meaningful Decor
Your windows are the perfect platform for highlighting cherished mementos and personal style. For music lovers, mount vintage records or mini music posters in the window using clear thumbtacks. A delicate display of your grandmother's lace doilies or handkerchiefs could be passed on. Show off quirky figurines or your collection of corks from special occasions. Feature favorite photos in a window picture ledge.
The options are endless when you think beyond basic blinds and curtains. Whether you want to make a vibrant style statement or create a soothing sanctuary, the window decor you choose can make all the difference in your space. With an inventive approach and a little imagination, even the drabbest windows can be transformed into the shining star of your room. Contact Aluplex today.