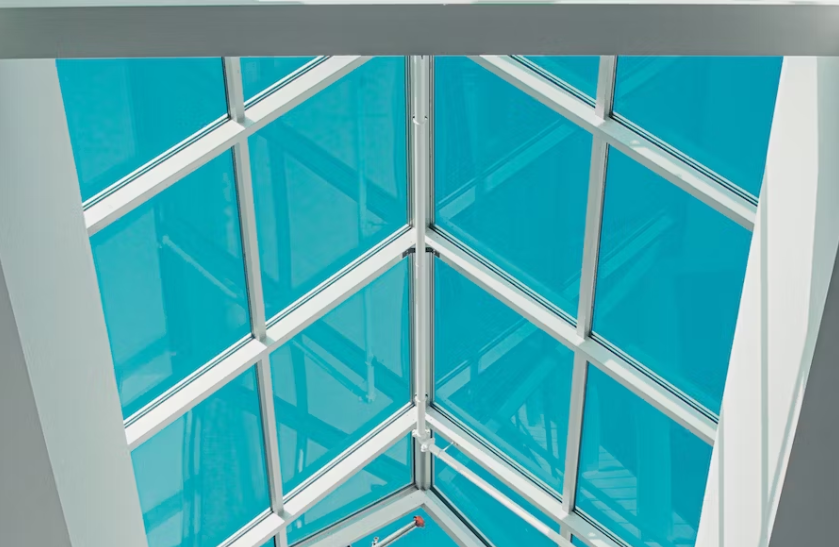 Skylights in office spaces have become an increasingly popular design element over the past few decades. Installing the best skylight offers numerous benefits for both employee well-being and energy efficiency. By allowing natural daylight into a workspace, skylights can dramatically improve lighting conditions, boost morale, and reduce electricity usage – making them an excellent addition to any modern office building.
Benefits of a Skylight
One of the main advantages of skylights is the ability to harness free natural light. On sunny days, skylights illuminate offices with sunlight rather than requiring artificial lighting from bulbs and fixtures. The best skylight options can lead to considerable energy savings, especially when designed well with proper solar orientation, angles, and shading devices to maximize light exposure at appropriate times.
Estimates show that high-quality skylights paired with dimmable lighting controls can reduce lighting energy usage by up to 75%. These savings positively impact a company's carbon footprint and electricity bills.
Improve Employee Health
In addition to energy benefits, the natural light provided by skylights has proven advantages for employee health, comfort, and productivity. Humans have an innate biological connection to daylight cycles that influences our mood and alertness.
Exposure to sunlight during work hours can help maintain circadian rhythms and reduce symptoms of seasonal affective disorder. The bright natural light minimizes eye strain from prolonged computer use and harsh overhead lighting.
Skylights even make indoor spaces feel more open and expansive. Research indicates that presence of natural light significantly increases job satisfaction and work performance in office environments.
Functionality and Design
When designing a skylight system, several factors should be considered for functionality. Skylights work best with reflective tubes and surfaces to maximize light diffusion into a space. The roof angle and window coverage ratio directly impact the intensity and footprint of sunlight penetration.
Tinting or specialized glazing can filter harsh UV rays to create a soft, even light distribution. Control systems like motorized shades allow users to adjust skylight exposure as needed. With a well-thought-out implementation, skylights can dramatically transform any indoor area.
Contact Aluplex Today
In summary, utilizing skylights is an excellent option for improving office environments in both energy efficiency and human-centric design. The benefits of natural daylight and connection to the outdoors boost morale and productivity while cutting lighting energy use significantly. With careful planning to maximize advantages and minimize disadvantages, integrating thoughtfully placed skylights can be a bright idea for any modern office space.
The upfront investment is worth the long-term impact on company costs, sustainability, and employee wellbeing. Going skylight may bring a ray of sunshine to any office environment. Contact our talented Aluplex team today for a consultation. We will help you find the needs for your business. Find the best options to increase productivity and overall worker health with more natural light. Our friendly staff will be happy to help you. Call us today.