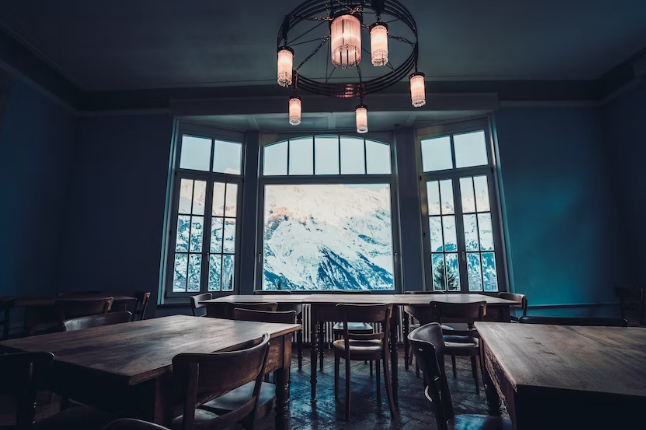 Bay and bow windows are popular architectural elements that can transform a home's interior and exterior look and feel. These types of windows add aesthetic charm and provide additional space, natural light, and panoramic views. Bay window ideas are endless. If you're considering upgrading your home's windows, this comprehensive guide will provide you with insights into bay and bow windows, their features, benefits, installation considerations, maintenance tips, and design possibilities.
1. Understanding Bay and Bow Windows
Bay and bow windows are projecting windows extending outward from a home's exterior wall, creating a beautiful focal point. There are so many great bay window ideas. They comprise multiple windows arranged in a specific configuration to form a distinctive bay or bow shape. While both styles offer similar advantages, they differ in terms of appearance and structure:
Bay Windows
Bay windows typically consist of three windows that are angled to create a polygonal shape. The central window is larger and is flanked by two smaller windows on either side. This arrangement provides a panoramic view and a sense of depth, enhancing the interior space.
Bow Windows:
Bow windows are a more curved variation of bay windows composed of four or more windows. The windows are evenly spaced and create a gradual curve, allowing for a softer appearance. Bow windows offer a wider viewing angle and a gentle sweeping effect.
2. Benefits of Bay and Bow Windows
Bay and bow windows offer numerous benefits for homeowners:
Increased Natural Light: The protruding design allows more sunlight to enter the room from various angles, creating a brighter and more welcoming ambiance.
Expansive Views: These windows offer panoramic views of the outdoor surroundings, making them a perfect choice for homes in scenic areas or near gardens.
Additional Space: The interior space created by bay and bow windows can be used as a cozy reading nook, a display area for plants or decor, or as additional seating.
Enhanced Curb Appeal: The unique architectural design of bay and bow windows adds character and charm to the exterior of the home, increasing its curb appeal and potential resale value.
3. Installation Considerations
Installing bay and bow windows requires careful planning and professional expertise. Here are some considerations to keep in mind:
Structural Modifications: Bay and bow windows project outward from the wall, necessitating structural modifications. Consult with a contractor to ensure your home's foundation and structure can support the added weight and stress.
 Window Material: Choose window materials that are durable and energy efficient. Common options include wood, vinyl, and fiberglass. Each material has its own advantages, so research thoroughly before making a decision.
Customization: Bay and bow windows can be customized to match your home's architectural style and your personal preferences. You can choose from various finishes, colors, and hardware options.
4. Maintenance and Care
Maintaining bay and bow windows is essential to ensure their longevity and beauty. Here are some maintenance tips:
Regular Cleaning: Clean the windows and frames regularly to prevent dirt buildup and maintain their appearance. Use mild, soapy water and a soft cloth for cleaning.
Inspect Seals: Check the seals and caulking around the windows to ensure they are intact and provide proper insulation. Replace any damaged or deteriorated seals promptly.
Operational Parts: If your bay or bow windows have operable sections, such as casement or double-hung windows, ensure that the hardware, hinges, and locks function properly.
In conclusion, bay and bow windows are versatile and visually striking architectural features that can enhance both the interior and exterior of your home. They offer increased natural light, panoramic views, additional space, and improved curb appeal.
When considering the installation of bay and bow windows, consult with professionals, choose the right materials, and customize the design to suit your preferences. By following proper maintenance practices and exploring design possibilities, you can make the most of these stunning windows and enjoy their beauty and functionality for years to come. Contact us today.