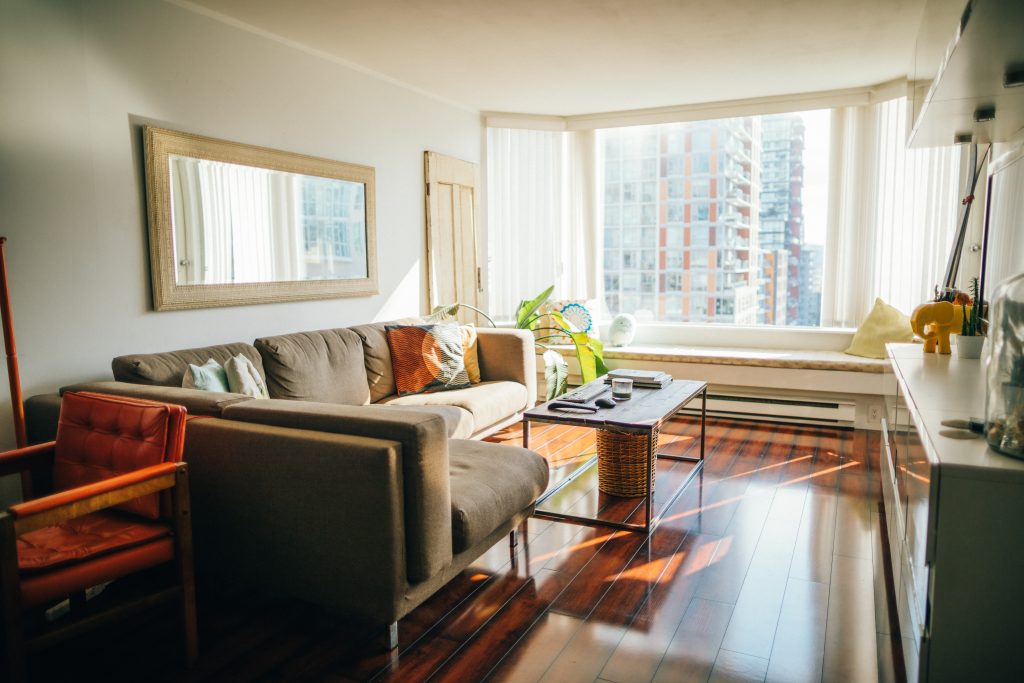 Getting a big bay window for your living room is something a lot of people have always wanted. There's nothing that can beat the dreamy nature of sitting on a window seat and being able to see so much of the surrounding neighborhood. The limits of a single, flat pane of glass just aren't there. If you want to get a bay window, Aluplex wants to help you take that next step. Here's some great info on the benefits and on how to get a bay window for your living room.
Save Money
Let's start with considering how you can save money by getting a new bay window. While you may not have a bay window currently, you almost certainly have some kind of large front window. If this window is more than 10 years old, it's likely not at its best. Dual-pane windows are filled with a heavy, clear gas between the panes. This acts as insulation, since it's denser than regular air. After many years, this gas slowly escapes a window, leaving it to become a weak link in your home's insulation. If you get a new bay window, you're not just upgrading your home, you're investing in it. The better your insulation, the less work your AC or heater have to do and the more money you save.
Custom Bay Windows
There are plenty of standard bay windows, but you can also order them in custom sizes. This is a great choice if the space it will be installed in is slightly more narrow or wide than is typical.
Bay windows can also come in different shapes than you know them for. They may not be classic with alterations but, if you're interested in them more for their visibility rather than appearance, you may be interested. Instead of rectangular windows, why not go for a rhombus? Any window that's set out past the walls of the house and connected with more panes could be considered a bay window. Get creative with your window needs. We look forward to the challenge.
You can also order glass with odd dimensions from us. Want to get an unusually-shaped bay window for your living room? You could get multiple windows that are tall and narrow, allowing one person to sit in them. That's easy! You could also get an extra wide bay window. We could even do a floor to ceiling bay window. Even with tall ceilings, this is possible, and would look amazing.
Buy Quality
When it comes time for you to get a bay window for your living room, just remember to buy quality windows. You're likely to be stuck with them for the rest of your stay in your current home. Aluplex is Toronto's highest quality window manufacturer. If you want a crystal clear view, good insulation, and highly durable glass, buy Aluplex.
Give us a call when you're ready to put in your order. Or, if you have questions about our windows, let us know. We're more than happy to clear up any questions or concerns you may have.