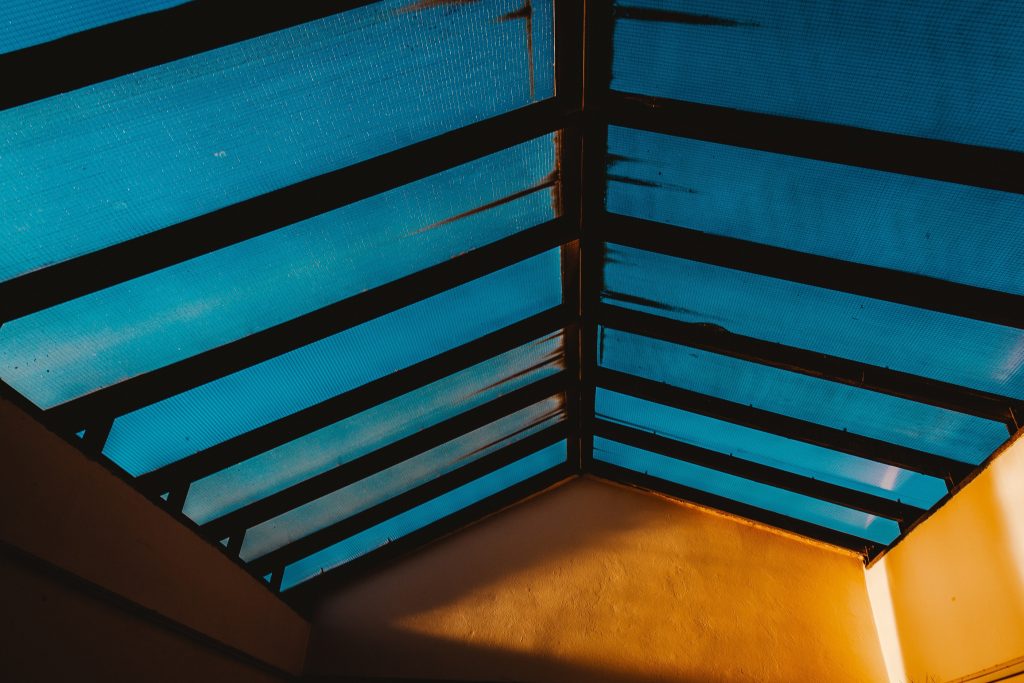 Skylights add so much to appeal to whatever building they're in. The beautiful designs and the wonderful sunlight they let in are priceless. Office buildings, malls, and other large buildings benefit greatly from these architectural pieces. However, what happens when one of them breaks? Having a broken skylight is a disaster. That's why Aluplex is here to help with skylight repairs.

Broken Skylight

Broken skylights are an architectural disaster. Should it rain, the exposed area of your building is now subject to water damage and flooding. Not to mention, if the break is in the frame, there's a risk of more of the skylight falling. That's a massive safety risk. The weight of different parts of a skylight is enough to cause serious injury or even death from the height it would fall from. That's why it's so important to get immediate servicing of a broken skylight.

Skylight Repairs

Aluplex is the leading glass sales and repair company in Toronto. If you have a broken skylight in need of repair, you can count on us to fix it up for you. Our services extend throughout the GTA. Just give us a call and we can arrange for a time when it's convenient for both of us. Then, we'll come out and get your skylight back into working order.

Emergency Repairs

We at Aluplex don't take skylight repairs lightly. Because these windows are the only thing between your interior and the weather outside, we offer emergency repairs. Should your skylight get damaged during a storm or other such event, our emergency crew can fix it as soon as possible. Our repair crew is prepared to get to work even in harsh conditions to get your skylight fixed. After all, waiting until the bad weather has passed can lead to irreparable damage to your possessions or business.

Leak Repairs

Some breaks in skylights are small enough to be fixed easily. If the frame has only taken a small amount of damage, you might end up with a leak. Aluplex's repair crew can get straight to the source of any skylight leak quickly. Our efficient repairs will leave you with a fully resealed skylight once more.

Skylight Replacements

If your skylight is broken beyond fixing or looks like it may fall apart again even after repair, it's time to replace it. Aluplex isn't just for repairs. We offer a wide selection of beautiful skylights. If you need a replacement skylight, you can count on us to provide. Check out our selection of skylights and see for yourself what we have available.

No matter what you need from your local skylight specialists, Aluplex can help. If you need help, have questions, or would like to talk to a professional, give us a call. We look forward to hearing from you!