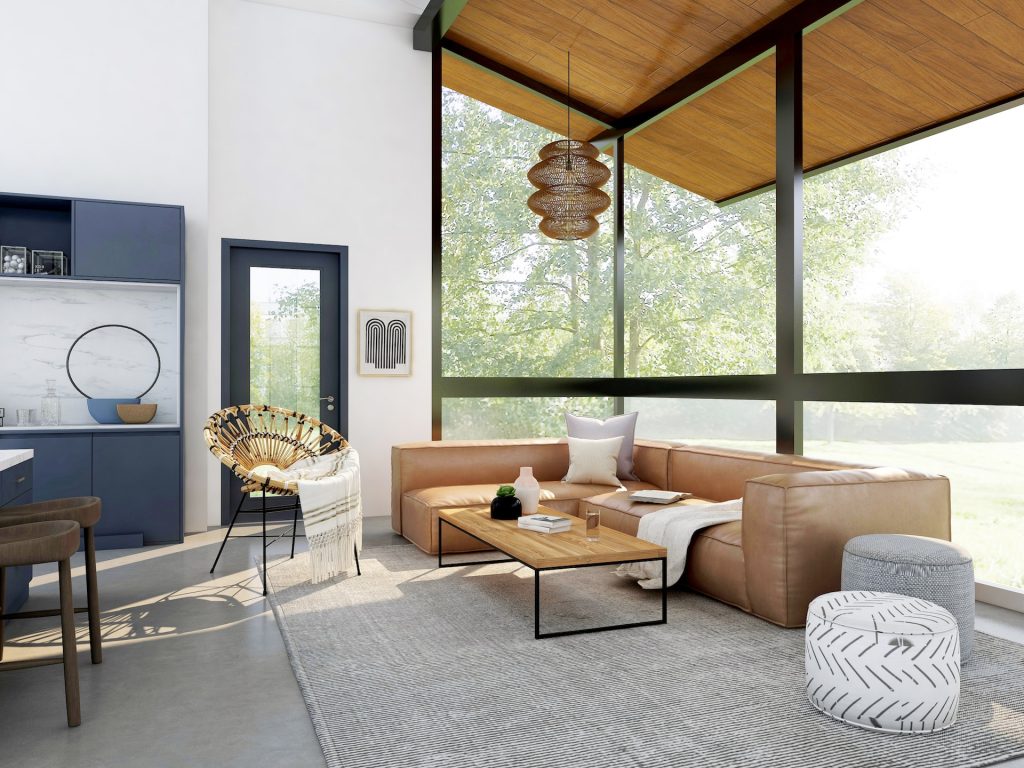 If you're looking for a way to improve both the interior and exterior appearance of your home or business, high quality floor to ceiling windows are the way to go. These come with a number of benefits, and we want to share those with you.
Get Better Lighting and Save on Electricity
One of the first things you'll notice after having floor to ceiling windows installed is that you get incredible lighting. Having large windows allows sunshine to poor into your home, so long as you allow it to. Want your home to be illuminated with beautiful, natural daylight? This is how to achieve that.
If you want exceptional lighting from morning til night, install floor to ceiling windows on more than one side of your house. Depending on which direction your home is facing, you could gain daylight illumination by installing floor to ceiling windows on opposite sides of a room, or even adjacent walls.
In addition to the magnificent lighting you'll obtain, you will also save on electricity. Without the need of so many electric lights in your home, you'll spend less on electricity each month. You'd be surprised how much electricity is wasted on lights each day. By simply opening your home up to the sun, you can get all of that light for free.
Improve Views from Inside
Right after natural light, floor to ceiling windows also grant you amazing views from inside your home. Whether your home overlooks a beautiful nature scene, a cityscape, or simply your backyard, the view will be magnificent.
Looking out a regular window doesn't offer much excitement. Even if the view is really nice, it feels contained. There's no ignoring that you're inside. However, with large, floor to ceiling windows, your interior becomes one with nature. The border between you and the outdoors nearly melts away into nothing.
Increase Resale Value and Curb Appeal
Whether you're in the city, the suburbs, or tucked away in nature, adding floor to ceiling windows to your home is going to increase resale value and curb appeal. Why is that?
Well, resale value is boosted for 3 reasons: the lighting, the improved views, and the beauty added to the house itself. Windows just look nice on a house. That's exactly why the curb appeal is boosted! When you pull up to a house and can see large windows on it, it looks fancy, expensive, and elegant. Just looking the part of an expensive house will make it into an expensive house. Adding these large windows will more than make up for the cost in resale increase.
Get High Quality Floor to Ceiling Windows in Toronto
When shopping around for new windows, floor to ceiling or otherwise, you should always come to us at Aluplex. We're the #1 glass manufacturer in Toronto. Our high quality windows are made to last. Their quality means crystal clear visibility, damage resistance, and fantastic insulation. Plus, when you become a customer at Aluplex, we also offer repair services, even in emergencies.
Give us a call today if you're looking for the right windows for your home. We can't wait to hear from you!