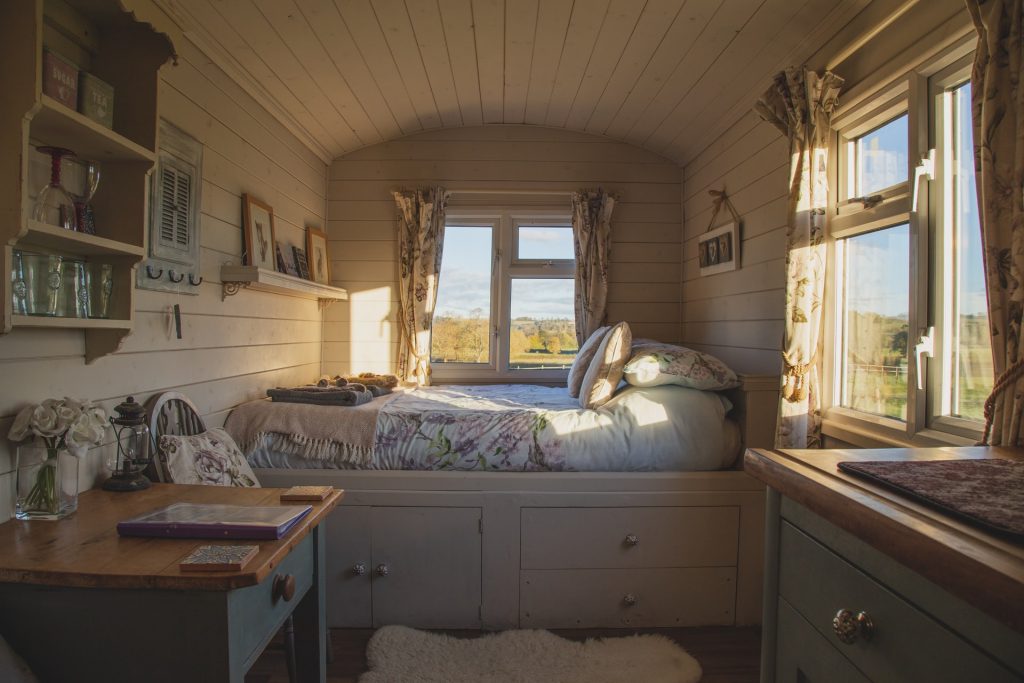 Is your house feeling a little on the small side? Many people live in a small house at some point in their lives. Sometimes we buy a starter house that's in the budget of a newlywed or a college graduate. Sometimes we buy a small house because we just don't need the space – yet. As we all move up in the world, so does the amount of space we need and we may begin to feel cramped. If you're not quite ready to move on to bigger things, it's time to look for ways to improve your small house for the rest of your stay. Here's how windows can improve a small house.
Adding Space
The first way that more windows or bigger windows can improve a small house is by adding to the perceived space. While windows won't give you new storage closets and bedrooms, they will give you a great view of the outdoors. This sudden ability to see beyond the interior of your home will make it feel a lot less cramped.
This spacial trick is mainly because glass is transparent. When you're surrounded by regular walls, you feel boxed in. Having transparent barriers makes your mind feel like there's nothing blocking you in. The world is your oyster!
Adding Light
The next way additional or expanded windows can improve a small house is by adding more light to the mix. One of the main reasons small spaces begin to feel cramped is because light travel is less than optimal. This is especially true if you continue adding more furniture and decor over the years. The more you have in your home – even if its not infringing on movement space – the more things you have blocking light flow.
When you have more window area, you get more light in your home. This light reveals walls, floor space, and makes the entire room easier to see. If your eyes are having a hard time seeing the space, your brain is having a hard time perceiving that it even exists. Some additional light will solve that problem entirely.
Improved Airflow
Last but not least, small homes tend to get stuffy really fast. There's not a ton of space for air to flow. If your home doesn't have a lot of space around furniture and decor, this also reduces airflow. By having more windows to open, you can easily bring fresh air into your home and remove that stuffy, cramped smell and feel in the atmosphere.
Shop Aluplex
If you're looking to improve a small house in Toronto, Aluplex is the best source for glass you can ask for. Whether you're taking on DIY construction or hiring a contractor, remember to shop Aluplex for the best quality available. Our windows are durable, long-lasting, and fantastic insulators. You can count on us to deliver great results. Give us a call if you have questions about our windows or how to place your order. We look forward to hearing from you.