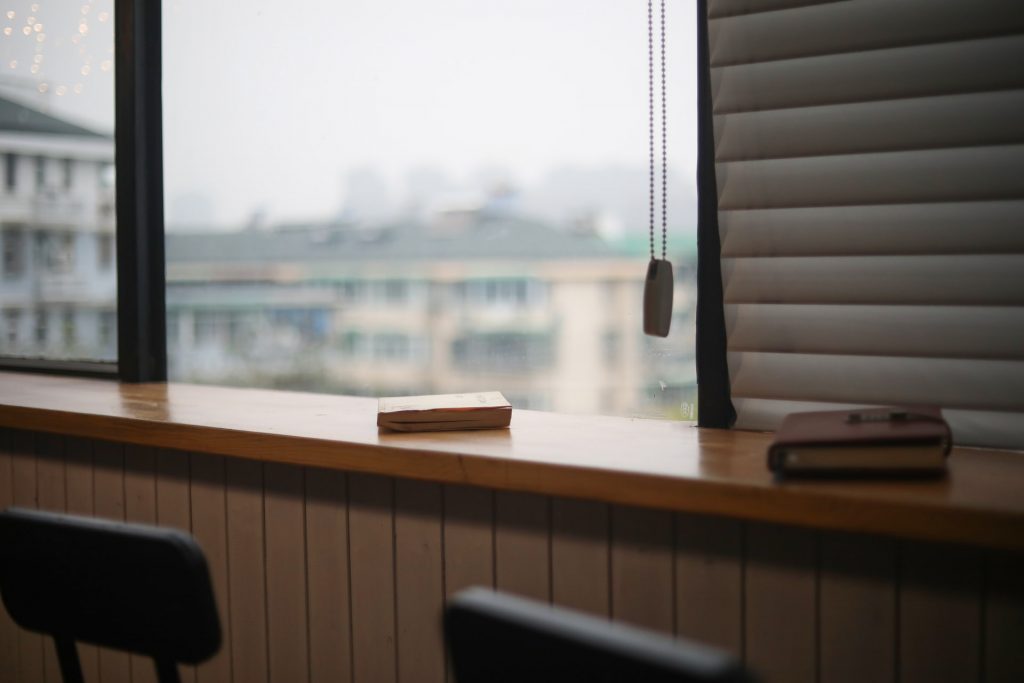 If you've ever heard of window film, you may be wondering if it's worth considering. After all, it comes with a number of benefits. Are those benefits really true? Are there drawbacks? Is window film a worthwhile investment? Your local window and glass experts are here to break it down for you.
Privacy Without Blinds
Before we address the drawbacks, we want to talk about the benefits of window film and what most people agree makes window film a worthwhile. The first thing is that many types of window film provide privacy without you having to install blinds. This is really great for a number of reasons.
First and foremost, even if you enjoy having curtains, there is a period in the evening when many people's homes are visible to the outdoors. If you open and close your blinds each day, you likely wait until it's already dark to close them. Between the sun setting and the blinds being closed, anyone walking down the street can see inside your home. That's a huge breach of privacy that most people aren't fond of. If you get a one-way window film, you'll be able to forego closing the blinds or curtains entirely or close them at your leisure.
The ability to forego blinds is especially useful to those with floor-to-ceiling windows, as they're hard to cover. Not needing to find specialized blinds or curtains saves a lot of time. Plus, you can enjoy those huge windows at all times of day without sacrificing privacy.
UV Protection
Window films typically come with UV protection, often with some tinting. This protection is extremely beneficial to the home's occupants, including plants and animals. Minimizing UV exposure helps prevent skin conditions, including cancer, and more.
Glass Reinforcement and Security
Privacy and UV protection are great quality of life updates, but the reinforcement of glass is probably the most important feature of window film. Window film is thick and adds a significant amount of strength to glass. Breaks are way less likely to happen and, if they do, the film holds the broken pieces of the window together. This prevents injury on broken glass, but it does something else as well.
Because breaking a window coated in window film is so much harder, break-ins relying on windows are no longer viable. Even if a would-be intruder can manage to break your window, they'll be unable to pass the barrier window film provides. The additional time it would take to get past the window film makes entry impossibly risky. Would-be intruders will flee to avoid being caught.
Drawbacks
Now that we understand the benefits of window film, the question becomes, is window film a worthwhile investment? Is there something I'll regret? The answer is pretty straightforward. The main and drawback to window film is that installation can ruin your windows. That is, it can ruin your windows if installed incorrectly. If the installation is messed up and someone attempts to remove the film, it will leave behind a messy coating of adhesive that's literally impossible to remove effectively.
The second and final drawback is that installation, even if not botched entirely, can lead to imperfections. Window film is covered in a strong adhesive on one side. When the film is applied to the window, any dirt or air that gets trapped between the film and window will be stuck there permanently. This can be quite unsightly.
Because of these two drawbacks, the most important thing to understand is that you need professionals to install the film. Ensuring you hire competent window film installation specialists will save you from needing window replacements. If, in the end, you do make a mistake in installation, or the professionals you hire do, Aluplex is here and waiting with window replacements. Though, in the end, we hope you don't need them.