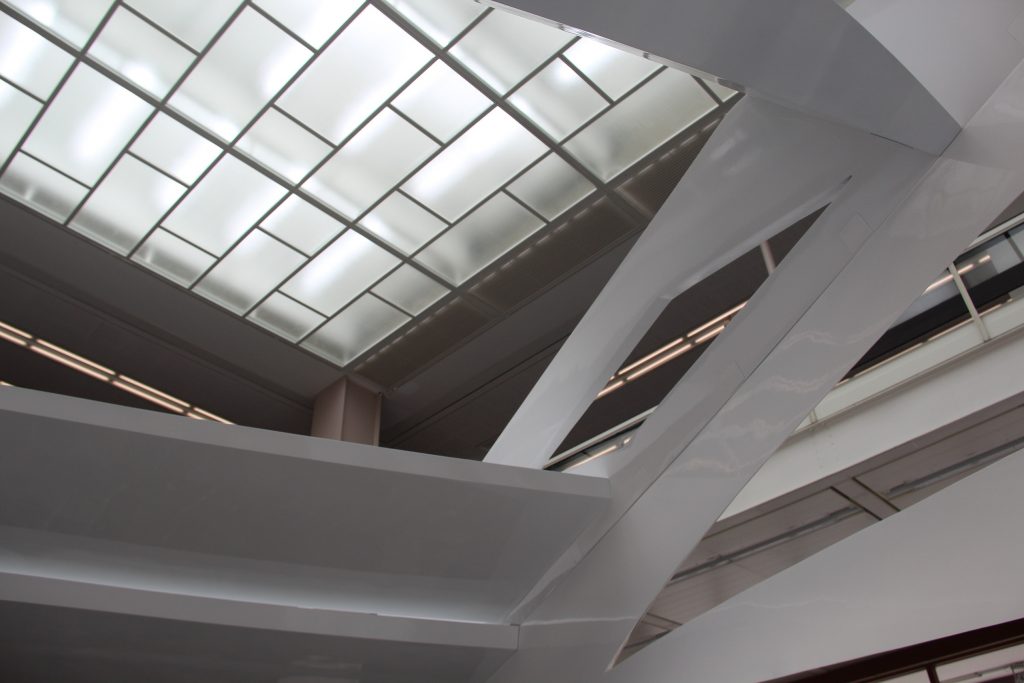 Want your office to stand out against the rest? Looking to make your office look high class? Office skylights are exactly what you need. The line between a hole-in-the-wall office and a noteworthy one can be something as simple as appearance. One of the easiest ways to make your office look expensive and high class without spending a fortune is by adding office skylights. Here's how you can use and place skylights to your advantage.
The Perks of Skylights
Skylights have a lot of benefits that helps them pay for themselves. For one thing, they raise the property value of whatever building you put them in. They look prestigious without an outrageous pricetag. This makes your building's resale value much better than a building without.
Secondly, you can save money on lights when you have skylights installed. If your skylights are placed in a central location and provide enough sunlight to your office, you may not even need electric lights on during office hours. That can save you a lot of money and is also better for the environment.
Where to Put Them
The thing about skylights is that you need to put them in the right place. If you choose a bad place for your skylights, they might just prove to be a waste of money. Here are some great places to consider instead.
Over the Work Space
The best place you can put your skylights is over the main office work space. This provides employees light to work by and allows you to minimize electricity use during work hours. Plus, the aesthetic appeal of skylights overhead is sure to provide a morale boost for employees. Being cooped up in an office the entire morning can be a real downer. Letting in the sun and giving employees a view of the sky can help counteract that.
Above the Lobby
If you have a large lobby where clients, customers, or patients spend much of their visit, this is a great place for a skylight. Making your lobby feel bright and open is a great way to make your visitors want to come back. Having a classy waiting room or other type of lobby will leave a lasting impression on those who stop by. When your office is the first one they think of in the future, they're sure to return.
However, if you're considering installing skylights above your lobby, you should first decide if this is the best place for them. If you only have enough in the budget for one set of skylights, prioritizing the main work space is more likely to pay off. If you're looking to install in two places, the main work space and the lobby make a great pair.
If you're building or renovating an office in Toronto, Aluplex is your #1 source for glass. Give us a call if you have any questions about our products and we'll be more than happy to answer them. We can also help you with your order of any of our glass products, including skylights.