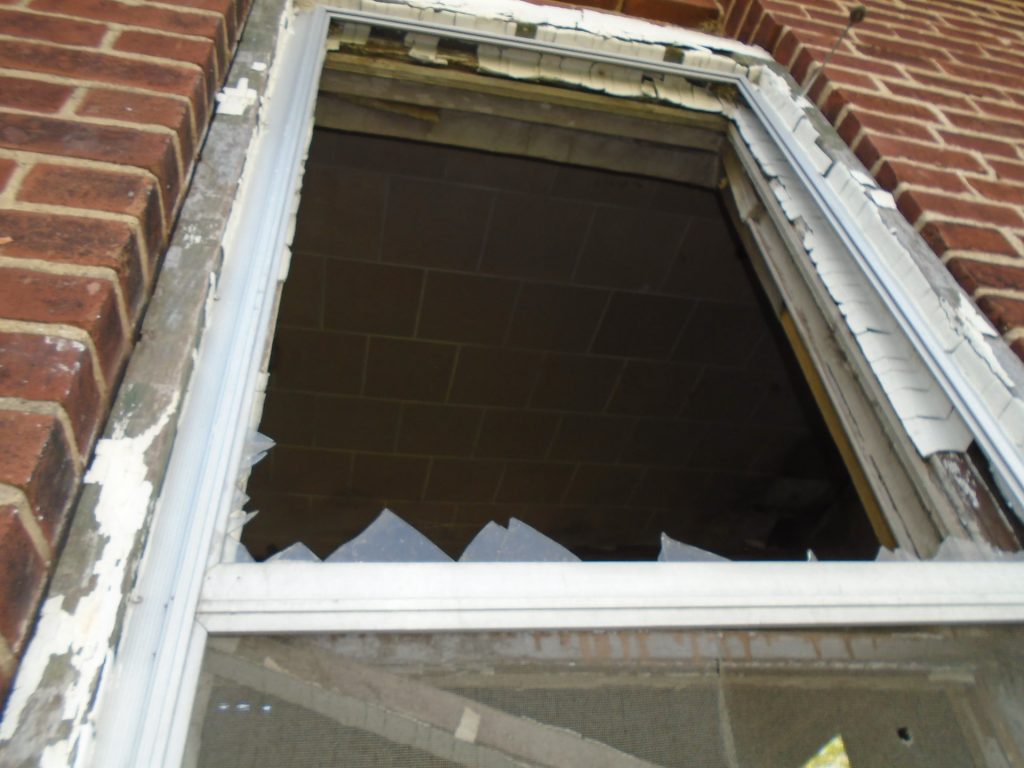 Did one of your windows crack during a storm? Or, did your window fall victim to a fallen ladder while taking down your Christmas lights? No matter the cause, a cracked or broken window can lead to all kinds of problems. From a drop in your home's temperature to rain water leakage, there's no end to the hassle. So, if you need emergency window repair in Toronto, there's one place you know you can call: Aluplex.
Damage Control
If your window has just been damaged, the first thing you need to do is damage control. Calling for help is next on the list, but step one is making sure you don't end up with water damage. If it's currently raining or snowing, the first step is grabbing towels and throwing them down on the floor. This will dry up any current leaks and prevent water from running all over the place.
Next, you need to find something to cover the window and prevent more water from leaking in. If the window isn't completely shattered, you'll need to cover it from outside. When it comes to methods of coverage, you've got options.
For coverage:
A tarp
Sheet plastic, like what you use to cover the floor when painting
A large, upside-down trash bag
Or, worst case, plastic wrap from the kitchen
For securing your coverage:
Nails
A staple gun
Tape, if there's somewhere dry to stick it
Or, worst case, some thumb tacks
No matter what you use, the point is to cover the hole temporarily to prevent rain from pouring into your house. It's okay if it's ugly and imperfect. It'll be removed before you know it and your window will be good as new.
Emergency Window Repair
When you need emergency window repair, call us at Aluplex. We'll come out to repair your window as soon as possible and get your home back in shape.
It can be tempting to leave temporary coverage up and put off spending money on repairs. However, it's never a good idea to delay window repairs. Window damage can cause all kinds of problems. Holes or shattered windows can let in pests. During the winter, that's usually mice or rats seeking shelter from the cold. Rain and snow can get in around poor window coverings. And, finally, broken windows are a hazard, especially toward children who might try to investigate despite their parents' warnings.
When you're ready to have your window repaired, let us know and we'll be happy to help.
Full Service Window Replacement
If your window is beyond repair, we can also help with window replacement. We can do a full service window replacement and have your new window installed ASAP. Let us know the extent of the damage and we'll advise you on how to proceed if you're unsure.