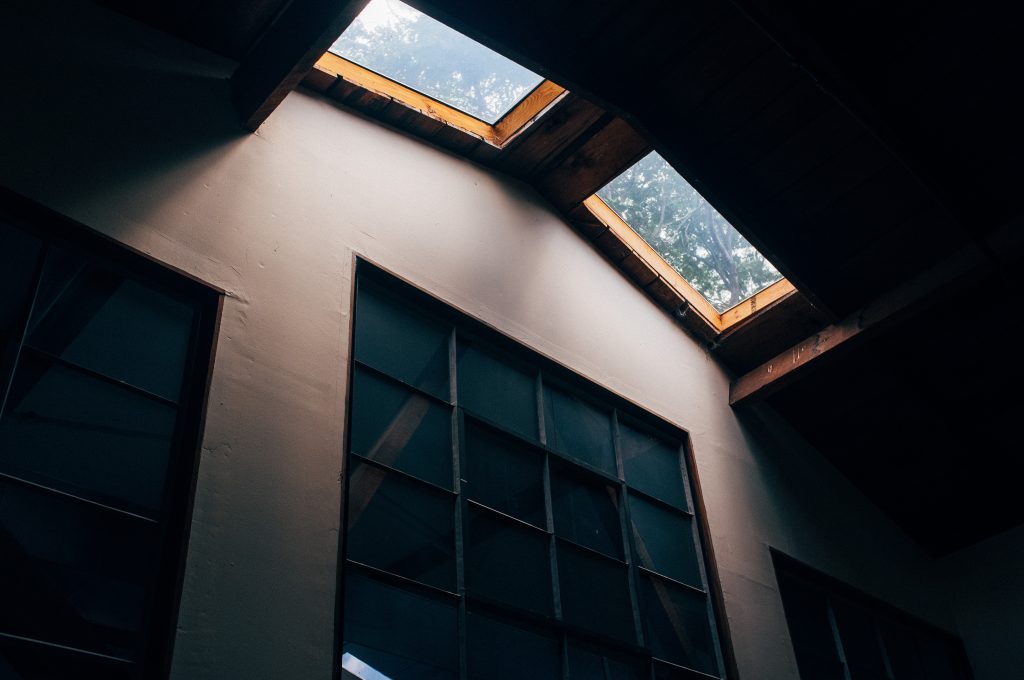 There are many reasons to replace old skylight windows. No matter your reason, when you're ready to take the plunge, call us at Aluplex. We offer high quality skylight windows and installation to the whole GTA.
Replace Leaking Skylight Windows
When you've had a skylight for many years, it will eventually begin to leak. If you've moved into a house that's had a skylight for years before you lived there, you're even more likely to be the one it gives out on. If your skylight is fairly old and begins to leak, even in small drips, you've got a problem on your hands.
A skylight window leaking doesn't necessarily mean it's broken. Because skylights are horizontal and placed on the roof, they have to handle keeping out sitting water for many years. Eventually, the seal will wear out. This can happen from caulking drying out and cracking, the wooden frame warping, or many other causes. Unfortunately, a crack would be easier to repair. When your skylight begins to have frame seal issues, it often needs to be replaced. The glass in it may be fine, but if the frame is having issues, that becomes the weakest link.
Replace Old, Worn Out Skylight Windows
Aside from leaking, skylights can also just begin to wear out. After over a decade of fending off sitting rain water, sitting under decomposing leaves and branches, and weathering the summer sun and winter snow, your skylight will begin to show its age.
When you've got an aging, old skylight, sometimes a good, passionate scrub will get it looking clean and new again. However, this isn't always the case – especially with even older skylights. Sometimes even elbow grease isn't enough to remove tough, burned-on algae and moss that's been baking under the sun for years. This is why it's good to clean your skylight every year or two. If you like to put up Christmas lights or clean your gutters, that's a good time to maintain them.
Another unfortunate truth: old skylights may not leak, but there may be more issue than just the look of them. If you can see the glass fogging up or moisture gathering between the panes, the outer pane is no longer sealed properly. Water has gotten into it. If that's true, it's a matter of time before the leak gets past the second pane as well. Additionally, this means the insulation gas has been able to leak out. Therefore, summer sun coming in through the skylight will impact your home temperature much more than usual. It ends up driving up your electric bill when it's hot or cold out.
These skylights cannot be properly repaired and will never regain their integrity. They must be replaced with new ones.
Replace Old Skylight Windows
No matter what kind of wear and tear your skylight has sustained from aging, Aluplex is here to help in the replacement process. We can replace old skylight windows quickly and get you back to enjoying your everyday life with one less concern on your plate. Plus, we offer emergency repair services. So, if you ever encounter any problems in the future, we'll be back in no time to fix your new skylight up again. Give us a call if you have any questions about our windows or services. We look forward to hearing from  you.